METAL ROOFING & CLADDING
Practical Roofing offer specialist and comprehensive commercial and industrial roofing repairs and installation including specialist roof systems which may sometimes be required, for example, over lift shafts and entrance ways.
Many are pre manufactured as plastic coated flat panel steel roofs with integrated guttering and rainwater goods.
At Practical Roofing , our expertise allows us to efficiently install these individual and often bespoke systems with a high degree of care and full compliance with technical specification.
We are pleased to offer you with a free quotation or appraisal for your metal roofing & cladding in Littlehampton, West Sussex by clicking the button shown or by giving us a call on
0800 924 7663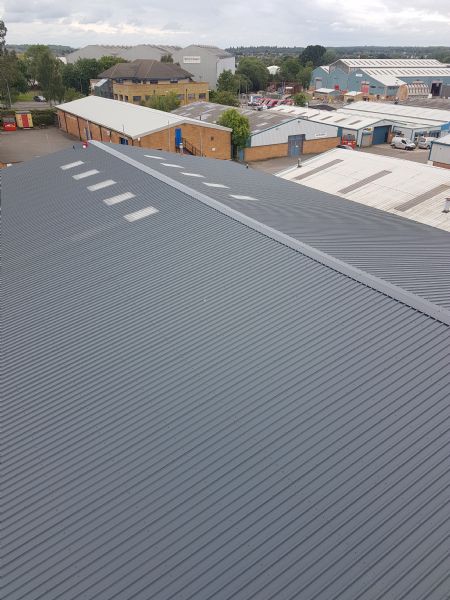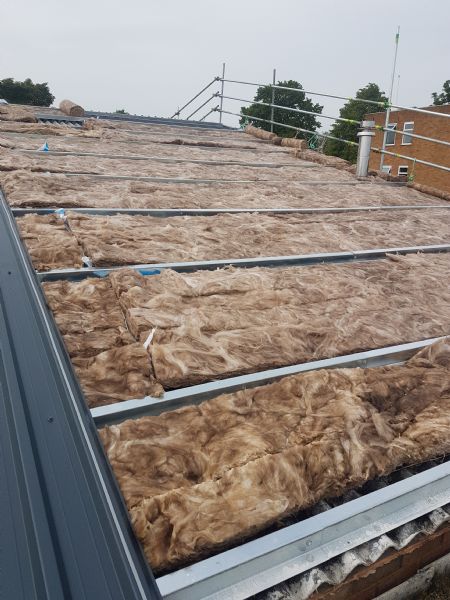 Installation Standards
Good roof design and product installation are significant factors in optimising the performance of steel and composites systems.
Practical Roofing is a registered contractor and has been assessed for installation standards, financial proberty, health and safety and office management, and we ensure our installation roofers are trained in the products we install.
Our assurance that a waterproof, weatherproof and durable roof will be achieved is based on the individual photographic card certification for each roofing installer from each manufacturer. Our installers have attended manufacturers off site training and assessment and onsite monitoring by the manufacturers local field engineer.
Records are kept of all commercial work where a product warrantee is issued and a manufacturer's technical representative inspects the work.
Cut Edge Treatment/Cut Edge Corrosion
When the cut edges of coated metal cladding and sheeting are subject to exposure to the elements for long periods of time delamination may occur, meaning that the factory coating can peel back exposing the untreated metal underneath. Treating the edges of Sheeting will prolong the life of the existing metal cladding preventing any or further corrosion. Our specialist treatment comes with a long-term warranty.
Our cut edge treatment consists of thorough cleaning and preparing of the corroded area, followed by the application of the coating system.
Composite Panels
Composite panels are a three layer system. Consisting of a top sheet (the surface of the roof), the insulation layer and, the liner sheet which can be seen from the inside of the building. Wall cladding can come in a variety of various panel types that offer different profiles, colours, finishes and styles.
Eaves Detail Of Composite Panels
Various styles of cladding are in and these are available in a variety of colours and finishes although there is a standard colour range.
Standing seam roofing, unlike a traditional pitched roof, has each sheet fixed to the buildings structure in one length. Standing Seam Roofing was first seen on large retail and industrial units, but is now increasingly used on smaller new builds; it has become an established style over the last decade.
Curved roofs also use the standing seam method and are fixed in much the same way as built up systems with a internal layer fixed in place first, followed by support brackets. The top sheet is often aluminium lending the roof a metallic & modern appearance but may also be specified in steel which can be prove to be a cost effective option in many cases.